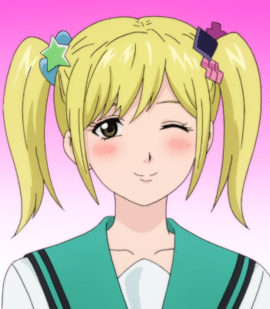 ---
A pretty first-year student with light hair and pigtails who has a strong desire for recognition and takes pride in her appearance to charm the boys, however, she realizes she does not match up to Kokomi.
She shows interest in Saiki in order to upstage Kokomi, and Saiki had hoped for the same so that the two girls would eventually leave him alone, but it did not work out.
She later turns her affections toward Kokomi when she sees that Kokomi has struggles in her relating to Saiki, and then towards Kokomi's brother.
This page was last edited on November 7th, 2019.