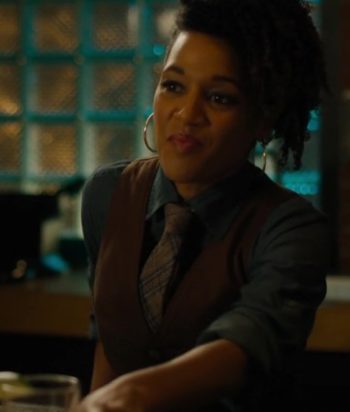 ---
A bartender at the bar at Safe Space. She's very direct and asks Mel out.
Ruby likes sports and is a witch in the Witchness Protection Program. When Mel becomes pregnant from her future self (long story), Ruby was by her side the whole way.
Sometime after that, and after Macy died to become the oracle, they broke up. Ruby felt it was too soon after Macy's death, but also wasn't ready to get married. Now she's working at an LGBTQ+ center.
This page was last edited on March 26th, 2022.