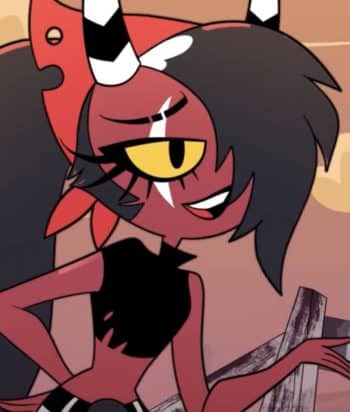 ---
Millie's sister and one of the two daughters of Lin and Joe.
Sallie May is implied to be just as cheerful and violent as her sister. She is also shown to be relatively snarky, most notably towards Moxxie.
According to herself, Sallie May is more careful to hide the bodies of people she's killed, unlike Millie.
This page was last edited on May 2nd, 2021.