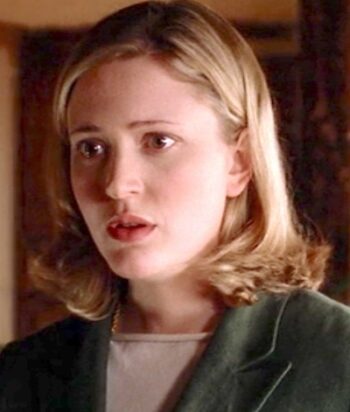 ---
A vicar's daughter and nurse, who is there when Melissa's tenant dies.
Sally thought Melissa had feelings for her, but really Melissa had seduced Sally's ex in order to break them up, so she could have Sally and then (presumably) dump her. Melissa also kept telling Sally to marry the rich man who'd proposed, get his money, and dump him.
Apparently everything for Melissa revolved around money.
In the end, when the local vet tries to frame Sally for an accident, Melissa blackmails the vet and is killed. The vet then frames Sally. Thankfully Det. Barnaby solves the case.
Sally, broken to realize Melissa didn't love her, marries the rich man.
This page was last edited on February 12th, 2023.