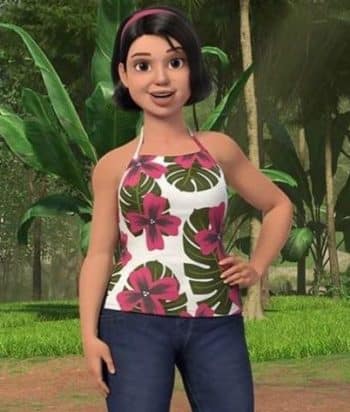 ---
Sammy was born sometime in 2001, the daughter of Mr. Gutierrez and an unknown mother and also the sister of unknown siblings, and the granddaughter of an unknown grandmother.
Sammy's family owns a ranch that supplies meat to the carnivores of Jurassic World. At an undisclosed time in the past, the ranch ran into trouble and Sammy's family borrowed money from the Mantah Corp front lines. The company requested that the family send their daughter, Sammy, as a corporate spy to Jurassic World or everything they had worked for over the years would be taken from them since they asked for the money. While the family denies their request, Sammy, fearful that her family will lose the ranch, chooses to accept their request and offers to act as a spy for the company after being accepted at Camp Cretaceous. Sammy was fourteen years old when she enrolled at Camp Cretaceous.
This page was last edited on July 26th, 2022.