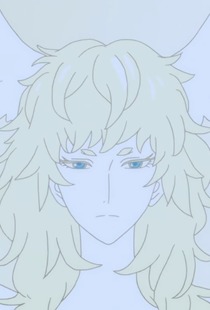 ---
Satan serves as the primary antagonist in the anime Devilman Crybaby. They were an Angel who was banished to Earth following a fallout with God. Under the care of Psycho Jenny, they took the form of a human boy named Ryo Asuka who befriended a young Akira Fudo. Years later, they planned to destroy humanity by turning them against each other by revealing the presence of demons.
As Ryo Asuka, he is a lean young man with his blonde hair styled short with the back fully shaven, as well as piercing blue eyes. He is always seen in white clothes including a large overcoat.
As Satan, they are displayed as an intersex being with breasts and male groin area. Their blonde hair grows longer reaching their shoulders and becomes wavy. Wearing no clothes, their body is covered in a veil of light. All around their body are six pairs of white wings with six large ones on their back, and a pair of smaller ones atop the head and the sides of their legs respectively.
This page was last edited on August 30th, 2019.