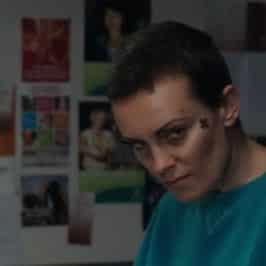 ---
A criminal, she is moved from J to H Block as a punishment for burning her mattress in protest of the prison lock down.
Spike is set up for murder by Sonia and taken to the slot, where she tells Liz that she will get the person who did that to Sharon. Spike is later released from the slot and finds Sonia, punching her in the face with knuckle dusters  that were in her cell. The murder charge against Baxter is dropped as Soina is charged with the murder of Sharon Gilmore.
This page was last edited on October 12th, 2020.