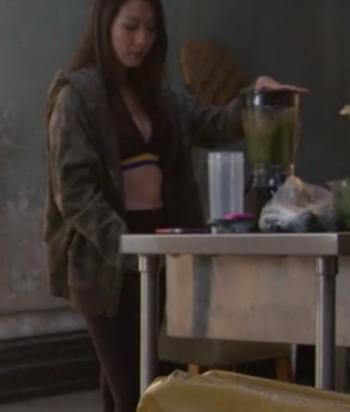 ---
Alice's best friend. And ex girlfriend. She cheated on Alice and made her help plan her wedding.
That bombed, and Sumi was into Lindsay. That also failed, and now Sumi and Alice are restarting their relationship, complete with Sumi as her manager.
Sumi works as a dental hygienist, outside of helping at the Coterie.
This page was last edited on March 19th, 2023.