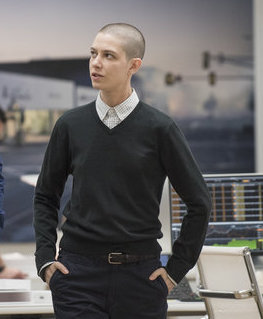 ---
A non-binary intern at hedge fund Axe Capital who is immediately noticed by the higher-ups as a brilliant and talented asset. They become close to Axe and is eventually appointed CIO of Axe Capital.
Taylor is widely considered to be the first non-binary character on mainstream North American television.
This page was last edited on January 30th, 2022.