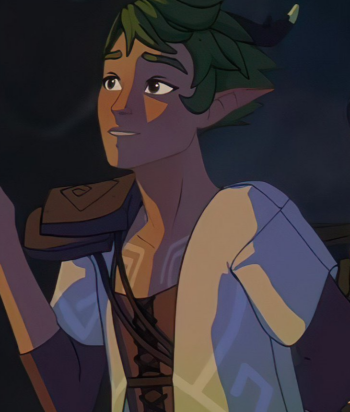 ---
Terry (Terrestrius) is a friendly individual who is somewhat awkward and balances his own nervousness through excessive talking.
Even in regards of dark magic, he is uniquely non-judgemental, while also possessing a deep sense of right or wrong, goodness, kindness, and truth, and what they mean in the big picture of life.
Terry faced discrimination in his past due to knowing that he was male despite being born a girl. He is empathetic and tries to reach out to others as a result of this, having a desire to embrace and be embraced by people.
This page was last edited on November 4th, 2022.