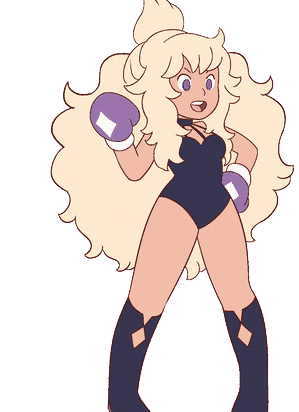 ---
Rivals with Cass in the Womens' Wrestling Cup, where Toast was ranked 11th out of 12th- one higher than Cass, but when Cass decided to quit, Toast was left at the bottom rank; it was then where she began bar-hopping where she tried to learn techniques from drunk bar customers.
She has an ex-wife.
In the season 2 episode "Little Fingers", Toast is revealed to be bisexual as she in a relationship with Deckard's brother Merlin and was pregnant. She later gave birth.
This page was last edited on September 12th, 2022.