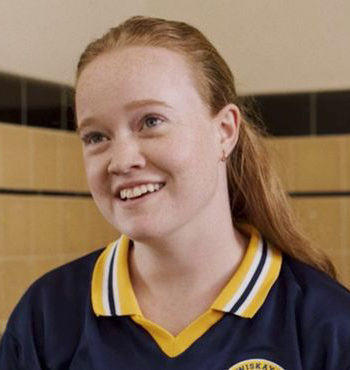 ---
Vanessa, commonly referred to as Van, is the Yellowjacket's goalie. At the time of the plane crash, she is in a relationship with Taissa.
When Van accompanies Taissa in an effort to find civilization she is attacked and thought to be killed by a wolf.
This page was last edited on March 2nd, 2022.