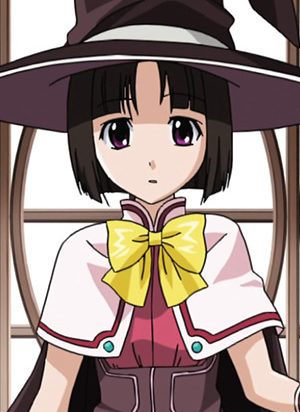 ---
An 11-year-old genius witch, complete with witch hat and heart-shaped magic wand, with a "little sister" personality. She scores at the top of her class, but is ridiculed by her classmates for being "borderline", that is, between monster and human. She idolizes Moka, and initially hates Tsukune for garnering Moka's attention. However, after both Tsukune and Moka save her, she falls for Tsukune and dreams of a three-way relationship with them. Although she clashes with Kurumu and the other girls, she teams up with them on various adventures.
Yukari's abilities include manipulating flying tarot cards to slice through monster plants; and summoning a metal washtub to drop on a person's head or to clobber the person.
This page was last edited on August 25th, 2019.