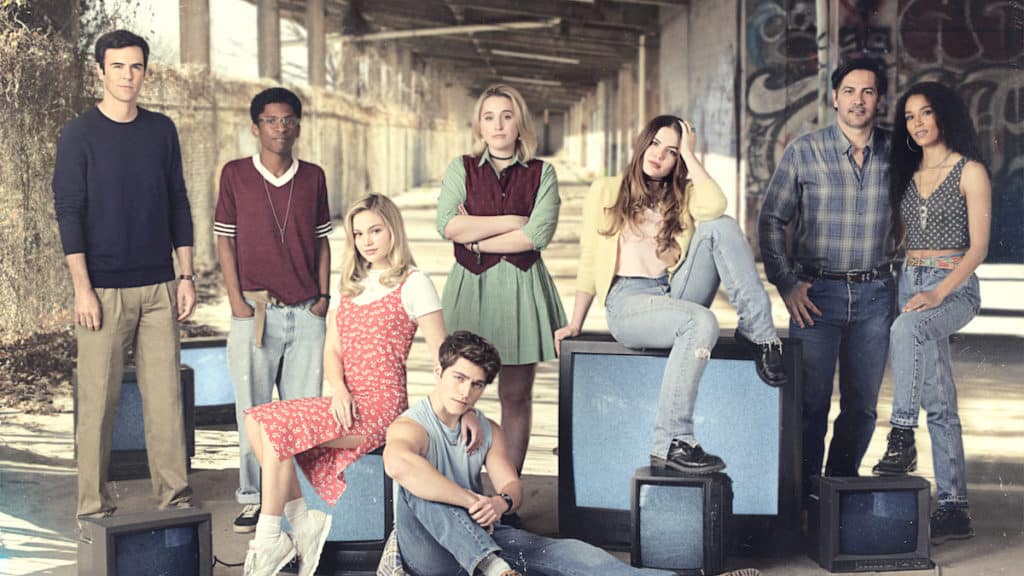 Overview
The unconventional drama takes place over three summers in the 90s when a beautiful and popular teen goes missing, and a seemingly unrelated girl transforms from a sweet and awkward outlier to the most popular girl in town, eventually becoming the most despised person in America. Each episode is told from alternating POVs.
Queer Plotline Timeline
In season one, the gay boys go dancing at a gay club where there are many LGBTQ characters in the background. It's not until the end of the season that we learn Mallory's real feelings for Kate.
Notable Queer-Centric Episodes
Season 1, Episode 10 "Hostile Witness" - At the end of the episode Mallory is discovered to be keeping secrets as well, one of which is that she has a crush on Kate. Who kisses her.
Characters
There are 2 queer characters listed for this show; none are dead.
Regulars (2)
This page was last edited on April 18th, 2022.