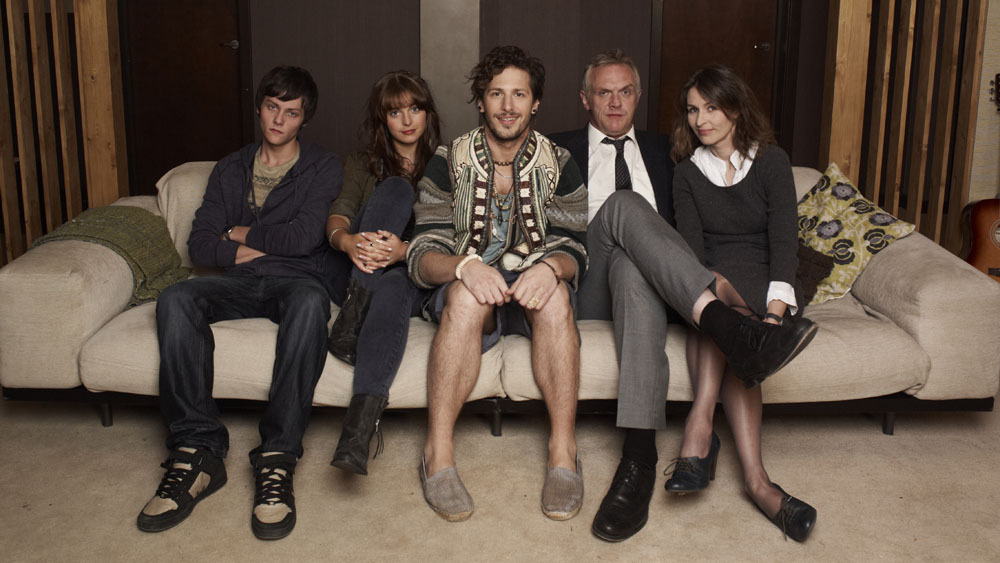 Overview
A British father's contented family life is upended when his daughter returns from her gap year married to a free spirited American slacker dude named Cuckoo.
Notable Queer-Centric Episodes
Season 5 Episode 2 "Ivy Nanny" -- Rachel has a meet cute moment at the local coffee shop when she notices a woman reading the same book that she is. Later, Rachel discovers that the interesting stranger is part of her circle after all.
Season 5, Episode 4 "Macbeth" -- While protesting at a local political fundraiser, Tash and Rachel are stranded, but they manage to find a way to pass the time.
Season 5, Episode 5 "Divorce Party" -- When Rachel and Tash come clean about their moment at the protest, they discover that no one seems to care, but they also discover that they care. A lot.
Season 5, Episode 6 "Two Engagements and a Funeral" -- Tash makes a big commitment to Rachel. Twice. She expects Rachel to do the same, but Rachel's not so sure  about what she wants. Feeling betrayed, Tash takes drastic action to make Rachel jealous.
Characters
There are 2 queer characters listed for this show; none are dead.
Regular (1)
Recurring (1)
This page was last edited on April 18th, 2022.