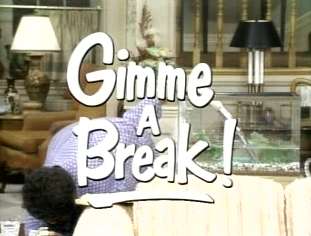 Overview
A 1980s sitcom about a housekeeper for a retired police chief, staring Nell Carter.
The sitcom takes place in Glenlawn, a fictional California suburb (certain episodes differ as to of what California city suburb was Glenlawn). Nellie Ruth "Nell" Harper agrees to look after the Kanisky household as a special favor to her dying friend Margaret Huffman Kanisky, who was the wife of police chief Carl Kanisky, serving as a parental figure to the Chief's three teenage daughters, Katie, Julie, and Samantha. A foster son, Joey, was added to the Kanisky household in Season 3.
Five episodes into the sixth and final season, the show changed locales from Glenlawn to New York City, when Nell, concerned for Joey's welfare after he moved there with his absentee father, traveled there to check on him. She subsequently assumed guardianship of Joey and his younger brother Matthew  at their father's request and was forced to permanently relocate there after Chief Kanisky's father sold the family's Glenlawn home.
Notable Queer-Centric Episodes
In the episode "Melissa," Nell sets the chief up with a woman, not knowing she used to be a man.
Characters
There is 1 queer character listed for this show; none are dead.
Guest (1)
This page was last edited on October 1st, 2018.