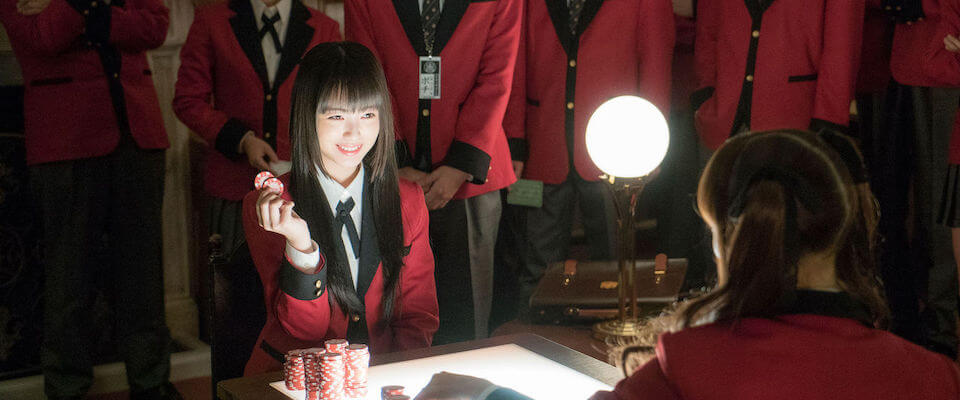 Overview
Same as the anime, only a drama!
Hyakkaou Private Academy houses the children of wealthy and influential businessmen and politicians in Japan, with many future leaders and professionals among the student body. In the school, the student hierarchy is determined by contributions to the student council that are fueled by an intricate gambling system in which students bet their fortunes against one another. Those who are unable to contribute because of their debts become "house pets" : slaves to the whims of those who hold their debts. Those who do not clear their debts at the end of their time at the school receive Life Schedules which dictate their career and with whom they have to marry and have children.
Transfer student Jabami Yumeko is excited to start participating, but it is soon revealed she gambles for the thrill of it rather than the financial or social gain. With an exceptional ability to see through gambling scams, she quickly disrupts the hierarchy of the school, and the student council frantically tries to find ways to shut her down.
Characters
There is 1 queer character listed for this show; none are dead.
Recurring (1)
This page was last edited on January 6th, 2019.