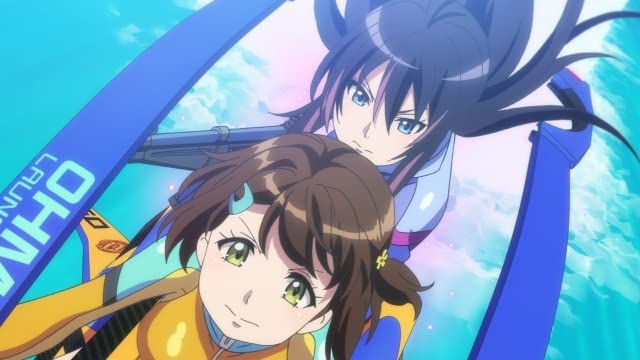 Overview
On the vivid and glistening waters of the Kanda River, Jetters and their respective Shooters race together on their jet skis, speeding through the wind as they participate in Jet Races—"the world's most intense aquatic sport!"
Chasing her dream of becoming a professional Jet Racer like her mother, Rin Namiki transfers to Asakusa Girls' High School in Tokyo. There, she stumbles upon Misa Aoi, a first-year student like her. However, tensions arise when Rin and Misa find themselves competing in a race against Team Dress from the prestigious Musashino Girls' High School.
As a result of the race, Rin tries to join her school's Jet Racing club, only to discover that there is none. But, her resolve is unshaken, and she decides to recruit Misa and three other girls to create her very own team: "Kandagawa Jet Girls." With her heart set on winning the annual Kandagawa Cup, Rin, alongside her team, approaches the grandest stage of them all.
Queer Plotline Timeline
Rin and Misa live together in Tokyo, where they go to college. They become emotionally closer to such an extent that other characters say they are flirting with each other. After winning the Kandagawa Cup, Rin tells Misa she loves her and wishes they be "together forever," a sentiment Misa reciprocates.
Characters
There are 2 queer characters listed for this show; none are dead.
Regulars (2)
This page was last edited on March 21st, 2021.