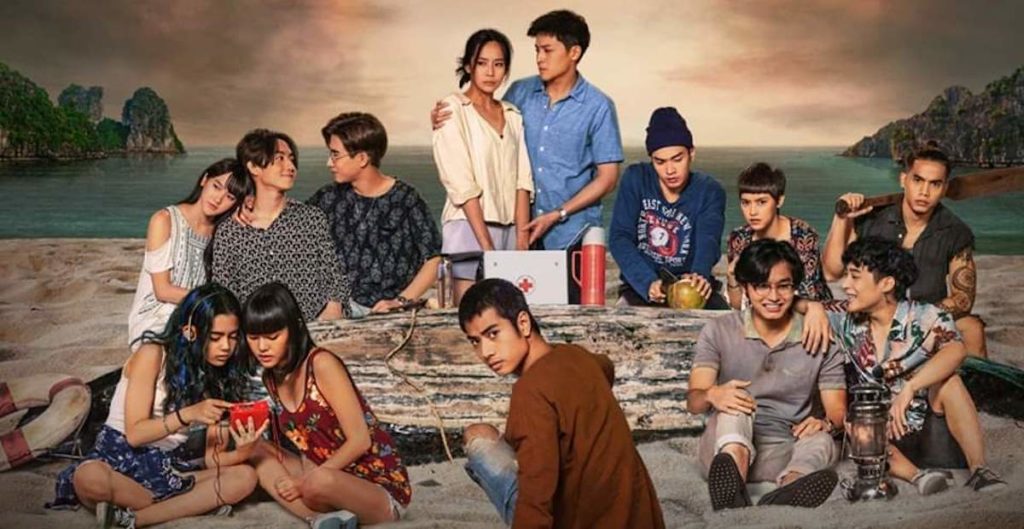 Overview
18 year old Kraam survives a devastating tsunami along with thirty-six of his fellow students at an elite private high school on a remote island in the Andaman Sea. As mysterious events start happening on the island, it quickly becomes clear that no one is coming to rescue them and Kraam must lead the students to rescue themselves.
Queer Plotline Timeline
While two of the girls kiss and have a burgeoning relationship, it's not great rep.
This page was last edited on September 16th, 2020.