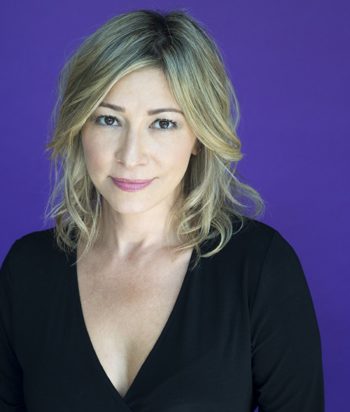 Biography
Angela Asher was modeling internationally when on a lark in the early 90's she decided to audition to get into a master class with the late great acting coach Michael Shurtleff.
She credits him with giving her the courage to make the switch from modeling to acting as a profession. She continued to study with Michael Shurtleff through the 90's as well as the late great Al Waxman (Who gave her the nickname of 'Baby Bacall' because of the similar husky speaking voice of Lauren Bacall).
She considers herself to be a character actress beyond anything else. Moving easily between comedy and drama. From playing a dominatrix to eccentric hippie mother and everything in between.
Angela has worked opposite prominent stars such as: Academy Award winners Judy Davis and Richard Dreyfuss in the Paul Mazursky directed Coast To Coast. Emmy nominated Gary Oldman in Interstate 60. Academy Award nominated Tom Berenger in True Blue. And her supporting role as Lorraine Di Taranto in the controversial ABC mini-series The Path To 911 opposite Academy Award nominated Harvey Keitel.
She has been recognized for her performances in Emmy Nominated Ken Finkleman's Married Life (1995 Gemini Nomination- Best Ensemble in a Comedy). Award winning playwright George F Walker's This Is Wonderland(2004 Gemini Nomination-Best Actress Guest Star in a Drama). She then went on to join the cast in season three playing Cara Pifco's con artist sister. CBC/CW Network's 18 To Life (2010 Gemini Nomination-Best Ensemble in a Comedy).
Other notable Guest Star roles include John Woo's Once A Thief, Gene Roddenberry's Earth: The Final Conflict, Queer As Folk, and a recurring role on Degrassi: The Next Generation.
Besides working in film and television Angela has also shot fifty-six commercials. Including three world wide spots for Cisco directed by award winning director Tarsem Singh (Immortals and The Brothers Grimm: Snow White). She has also worked in radio and television commercial voice overs. Including Kelloggs: We Are The Children which won multiple awards internationally.
In 2007 she received rave reviews for her stage debut as Samantha in Olivier Award nominated John Kolvenbach's Fabulouso at The Tarragon Theatre in Toronto starring opposite Nicholas Campbell, Linda Kash and Johnathan Higgins.
Angela has this year received three nominations in the following categories for The Canadian Comedy Awards 2011: Best Performance By A Female – Film : A Touch Of Grey (Has been on an International Film Festival Circuit and was the Winner of Best Canadian Feature Film at The Buffalo Niagara Film Festival) Best Performance By A Female – Television : 18 To Life Season 2 ' Overcooked' , Best Performance By An Ensemble – Television : 18 To Life Season 2 ' Family Portrait'.
Angela currently resides in Toronto and continues to study acting with the acclaimed acting coach Larry Moss.
Character Statistics
Roles
Your browser cannot display this piechart for stats on actors.
Status
Your browser cannot display this piechart for stats on actors.
Note: Character roles may exceed the number of characters played, if the character was on multiple TV shows.
Characters
There are 2 characters listed for this actor; none are dead.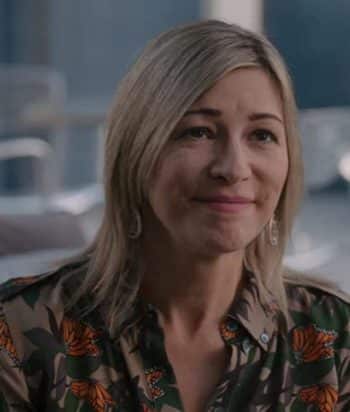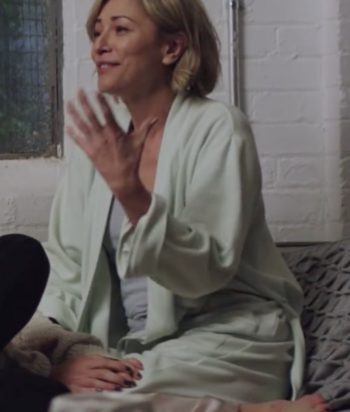 This page was last edited on January 8th, 2018.