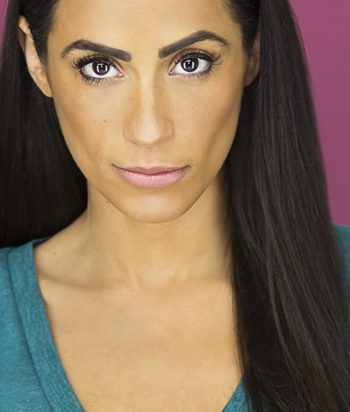 Biography
Carla Acosta was born in Orlando, Florida. She is the oldest of four, having a younger sister and two younger brothers. She was raised by her Puerto Rican mother who was born and raised in Queens, NY and her Venezuelan step father from Caracas who adopted her at age two. All through her school days she was very competitive and studious. Having played sports since age 5 she is defiantly a tough girl and still a tomboy at heart till this day. Her best memories come from soccer, flag football, and her relationship with her father. Her achievements include being accepted to Florida State University on an academic scholarship and being the first in her family to graduate college with a Bachelors in Biology. It wasn't always easy for her, she worked hard and never gave up even though she had to both work and go to school. She put herself through college working in night clubs as a bartender and cocktail server. At one point in college, times got so tough that she even lived on a porch for 3 months because she refused to go home and give up on school. As an adult, years later in life she met her birth father who presently resides in Puerto Rico.
As a child, her mother took her to auditions and had some success with Disney and Nickelodeon but it didn't last long since she hated being home schooled during that time. Her mother made her choose between being home schooled and pursuing an acting career or going to public school and quitting acting. She chose going back to public school. She always kept being an actor in the back of her mind though, so as soon as she graduated college she made the decision to really go for it and moved to Los Angeles on her own. She currently studies with Kerrie Kean and has also studied the Meisner technique with Joanne Baron Brown. Her passion now in life is to be a story teller and entertain. She admires and looks up to Jennifer Lopez being that she too is Puerto Rican and identifies with the tough edgy side of Michelle Rodriguez and Lena Loren.
Characters
There is 1 character listed for this actor; none are dead.
Character Statistics
Roles
Your browser cannot display this piechart for stats on actors.
Status
Your browser cannot display this piechart for stats on actors.
Note: Character roles may exceed the number of characters played, if the character was on multiple TV shows.
This page was last edited on February 8th, 2018.