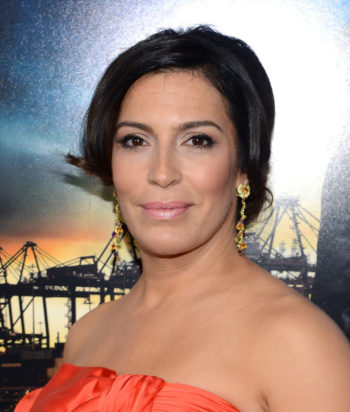 Biography
Claudia Ferri's "feuille de route" is comprised of compelling and versatile performances, which keep directors, and the audience alike, coming back for more.
Taunting television audiences with her chilling performance in AMC's "The Killing" as Native American band chief Nicole Jackson, endearing movie goers, as the clueless, neurotic sister, Anna Barberini, in Mambo Italiano and or portraying the sultry and voluptuous Elena Latour (Public Morals), as the French Madam of a 1960's brothel in Harlem (New York), Claudia Ferri's brand is about character essence.
She grew up hearing Italian, French, Arab, and English being spoken among cousins, aunts and uncles, thanks to a truly multi-cultural family. Consequently, she is also multilingual on screen (English, Italian, French, Spanish and numerous foreign accents).
Nominated as best leading actress in a dramatic series for the Canadian Screen Awards' Gémeaux 2014 for her portrayal of a Colombian drug trafficker and money launderer in the based-on-true-events miniseries "The Godmother". In 2009 she voiced characters in the mega popular video game "Assassin's Creed II; Lineage" and became Ezio Auditore's mother in the live action short movies of the same video game. In 2005, she won the Outstanding Female Performance ACTRA Awards as the series lead, Elena Batista, in the TV comedy "Ciao Bella". In 2003, she was nominated as Best Supporting Actress at the Jutra Awards and Canadian Comedy Awards for her role as Anna Barberini in "Mambo Italiano", She got her first break in film in 1996, when a VHS taped audition she'd sent out, retained the directors' attention. She subsequently landed the role of Maura Ramirez, Lt. Ramirez's wife (Aidan Quinn), in "The assignment", sharing the screen with Donald Sutherland, and Ben Kingsley; a good indication of things to come.
Character Statistics
Roles
Your browser cannot display this piechart for stats on actors.
Status
Your browser cannot display this piechart for stats on actors.
Note: Character roles may exceed the number of characters played, if the character was on multiple TV shows.
Characters
There is 1 character listed for this actor; none are dead.
This page was last edited on March 5th, 2018.