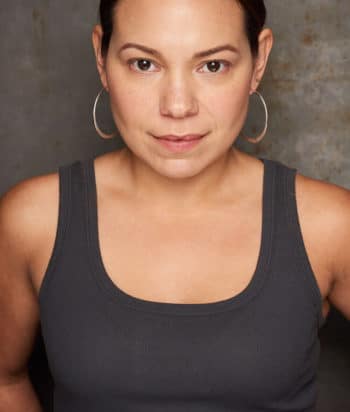 Biography
Gloria Garayua was born and raised in the Bronx in New York City. She attended St. Nicholas of Tolentine Elementary School where she first started acting as the Angel in her kindergarten school play, followed by a new play every year! Later, she attended St. Catharine's Academy High school, where she participated in school plays and choir performances, as well as being active in the drama, music, and ecology clubs. She received her B.F.A. in Acting from Long Island University where she graduated Summa Cum Laude. In college, Gloria's portrayal of Ariel in "The Tempest" earned her an Irene Ryan Nomination where she placed as the 1st National Alternate!
Immediately after college, she embarked on a national tour ("Great Scientists Throughout the Ages" by the National Theatre for the Performing Arts), and two regional tours "Halfway There" with the Periwinkle National Theatre Company, and various plays in repertoire with the George Street Playhouse Touring Company. Afterwards she settled back to NYC where she worked consistently in theatre doing both plays and musical theatre throughout the NY and NJ area, while constantly in acting and dance classes. In NYC, Gloria landed the role of "J" in NYC's Off-Off-Broadway hit "Mono" (Critic's Pick of the week by Time Out NY, Paper Magazine, and NY Magazine in 2004).
In 2004, while still living in NYC, Gloria was cast in "Two Sisters and a Piano" by Nilo Cruz at the Old Globe Theatre in San Diego, CA. Having had great success in NYC, she tried her luck on the west coast. That was not a bad idea. Immediately, Gloria got an audition for Jim Carrey's "Fun With Dick and Jane" starring himself and Tea Leoni, and Gloria landed the role of "Blanca", Mr. Carrey's nanny. It was Gloria's FIRST Los Angeles audition!!! Then, she went on to book a Guest Star in the long running TV drama series NYPD Blue. That was Gloria's SECOND audition! The rest is history!
Character Statistics
Roles
Your browser cannot display this piechart for stats on actors.
Status
Your browser cannot display this piechart for stats on actors.
Note: Character roles may exceed the number of characters played, if the character was on multiple TV shows.
This page was last edited on October 12th, 2021.