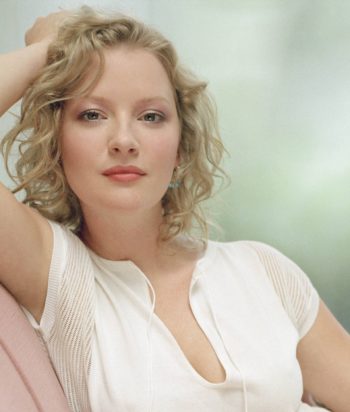 Actor Bio
Gretchen Mol is an American actress and former model. She is known for her roles in the films Rounders, Celebrity, 3:10 to Yuma, The Thirteenth Floor, and The Notorious Bettie Page, in which she played the title character. She also appeared as Gillian Darmody in HBO's Boardwalk Empire.
Mol's first television work was in a Coca-Cola commercial. Mol had a small role of Maggie Tilton in the 1996 miniseries Dead Man's Walk, based on the Larry McMurtry novel. She also was in a few episodes of Spin City. She was the star of the short-lived David E. Kelley series Girls Club (2002), a drama about three women lawyers. The series was not well received and it was cancelled after two episodes.
She appeared in two TV remakes of classic films: Picnic (2000), in the role of Madge Owens, and The Magnificent Ambersons as Lucy Morgan (2002). She made a Hallmark Hall of Fame television movie in January 2007, starring in The Valley of Light, a story set in post-World War II based on a novel by Terry Kay. It was her second Hallmark production. She had a minor role in Calm at Sunset in 1996.
She played Norah in The Memory Keeper's Daughter which aired in the U.S. on The Lifetime Channel in the U.S. in April 2008.
She played Annie in the ABC series Life on Mars, the U.S. remake of the British show of the same name. It started airing in the U.S. on October 9, 2008 and ran 17 episodes, concluding on April 1, 2009.
She had a recurring role on HBO's Boardwalk Empire as Gillian Darmody, a showgirl at the Beaux Arts and mother to gangster Jimmy Darmody (played by Michael Pitt). She plays Sam Henessy, Attorney at Law, on the Netflix series Seven Seconds, February 2018.
She married film director Kip Williams on June 1, 2004.
Actor Information
Born: November 8, 1972
Age: 50 years old
---
Characters
There is 1 character listed for this actor; none are dead.
This page was last edited on July 16th, 2018.