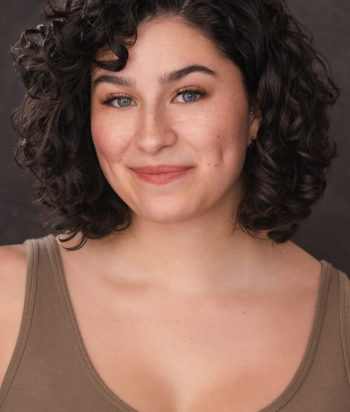 Biography
Krystal Ortiz (she/they) is a Cuban-American multi-disciplinary artist based in Chicago, IL. While primarily working as an actor, she is also a singer, dancer, and playwright. Krystal was featured as one of Chicago Tribune's 2019 Hot New Faces
of Chicago Theater and was also nominated for a Non-Equity Joseph Jefferson Award for Best Performer in a Supporting Role in 2019, and for a 3Arts Award in Theater in 2021.
​
Aa a playwright, Krystal has written a full length historical musical called LOS FRIKIS. In 2018, Krystal traveled to Cuba and became friends with some of the last surviving frikis, and got to check out what the current punk scene in Cuba looks like. In November 2018, Krystal spoke on a panel at the MCA which was organized by QUEER, ILL, +OKAY, about the unique history of los frikis cubanos.
​
Krystal is an ensemble member of Sideshow Theatre Company and is proudly represented by Stewart Talent Chicago.
Characters
There are no characters listed yet for this actor.
This page was last edited on February 27th, 2023.