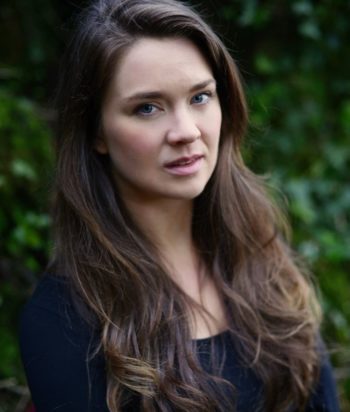 Actor Bio
Linda Bhreathnach (born 1983) is an award-winning Irish writer, director and actress. From Ros Muc, Conamara in the west of Ireland, she is a former Miss Galway (2007) and a runner up for Miss Ireland in the same year. She is best known for her award winning films.
She played the part as "Róise de Burca" in the long-running soap opera Ros na Rún. While in character Bhreathnach participated in the first Lesbian kiss episode on Irish television. Bhreathnach also had a starring role in the critically acclaimed political drama "The Running Mate " and in the BBC/TG4 drama Seacht / Seven.
In 2016. Bhreathnach wrote and directed award winning short film "Adulting." In 2017, Bhreathnach wrote and directed 'Native', a short film shot in Ireland starring Patrick Bergin. Native was nominated for Best Cinematography by Sean T. O'Meallaigh and Best National/International Short Film by Linda Bhreathnach at the Richard Harris International Film Festival. Native was produced by Linda Bhreathnach and by Marina Donahue of Corner Bar Pictures.
In 2018, Bhreathnach released the short film, My Mother is my Priest. The film is described as a 'celebration of mothers' and was released by Linda Bhreathnach Films. Bhreathnach created, wrote, directed and performed in the film.
Characters
There is 1 character listed for this actor; none are dead.
This page was last edited on September 19th, 2019.