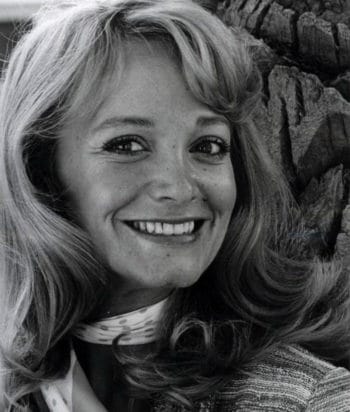 Actor Bio
Marta's first screen credit was in 1966 in an episode of the comedy series Gidget. She was a regular on the syndicated variety program The Lloyd Thaxton Show and on the anthology series Love, American Style (1969-1974).
Otherwise, her career has largely been as a guest player on episodic television, and she has often made multiple appearances on the same series as different characters (including The F.B.I., Cannon, Medical Center, The Streets of San Francisco, Barnaby Jones, Trapper John, M.D., and Vega$). During the mid-late 1970s, she appeared (as different characters) in three separate episodes of Starsky & Hutch.
Marta has also appeared in episodes of ER, Caroline in the City, Designing Women, Gunsmoke, Matt Houston, Law & Order, Charlie's Angels, The Rockford Files, Kojak, Marcus Welby, M.D., and The Rookies. She has also appeared in the daytime soap operas Passions, The Young and the Restless, and Days of Our Lives.
Also a singer, Marta has performed in several television shows. She composed a song, "Nobody Loves You Quite Like You Do", which she sang on the Starsky and Hutch episode "Quadromania" in 1978. A duet with David Soul – whom she was dating – "Black Bean Soup", appears on the B-side of his #1 single "Don't Give Up on Us".
Actor Information
Born: October 30, 1946
Age: 76 years old
---
Characters
There is 1 character listed for this actor; none are dead.
This page was last edited on August 10th, 2021.