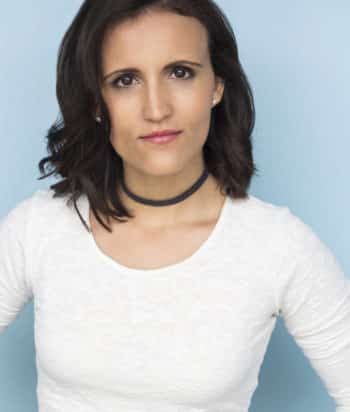 Actor Bio
Olivia Baptista is an actress and producer, known for Here We Wait (2016), Mr. Mayor (2021) and The Affair (2014).
The child of immigrants and a proud native of the Garden State, Olivia is a graduate of Dartmouth College – the first in her family to get a college degree. Following that, she set off to teach/perform Shakespeare in Bosnia & Herzegovina with the nonprofit Youth Bridge Global (with its stress on resolving residual conflict amongst the youth of the Balkan War through theater).
It was from that experience that Olivia saw firsthand the impact art – whether visual or performance based — can have on even the smallest of communities. That experience was also her first taste at real world producing. And she loved it. As a performer & creator, she is lucky and proud to say all of her films/series have been to top festivals (Cannes, Cinequest, Toronto, Austin etc.); and a few have found successful distribution deals. Both her dramatic and comedic work has been recognized for awards and she was recently nominated (twice) for Best Actress in a Comedy Series for her work in Growing Nowhere.
She loves all things "genre" (Orphan Black… Firefly…superhero anything) and strives to be a part of off-beat stories with compelling characters.
As a producer, she is determined to bring high concept ideas to life on low budgets – with the hopes of wide exposure so that markets thirsty for high-quality content can get it. Thus came her debut series – Here We Wait (featured in USA Today, Geek. corn, Tubefilter, 7th Matrix, and many more).
Her writing pulls from her own experiences, focusing on the female perspective and LGBTQ+ storylines, which led her and her writing partner to their next series – Deliver Us – to be set in Portugal.
Characters
There is 1 character listed for this actor; none are dead.
This page was last edited on January 17th, 2021.