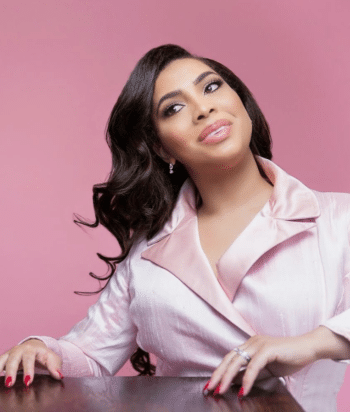 Actor Bio
Precious Davis is lauded both locally and nationally as an award winning diversity professional, social justice facilitator, and performance artist. She currently is the Assistant Director of Diversity Recruitment Initiatives at Columbia College Chicago, her alma mater from which she received a BA in Liberal Arts. Precious currently implements and oversees the Campus Wide Diversity Initiative and is the first woman of color to hold this position.
Davis finds deep meaning in engaging individuals in conversations surrounding bias, bigotry, and prejudice in their communities on the basis and belief that humans can coexist with one another positively through embracing each other's differences and celebrating each others human diversity. With over 15 years of diversity training and leadership development experience Precious is a highly demanded speaker and panelist who has been featured at: The University of Chicago, Northwestern University, The Museum of Contemporary Art Chicago, The Chicago Community Trust, and The Chicago School for Professional Psychology.
With passions in fashion photography, queer performance, and youth empowerment, Precious served for 3 years as the Youth Outreach Coordinator at The Midwest largest LGBT community center: Center on Halsted. Her work at the Center on Halsted involved and coordinated Youth programming surrounding HIV prevention, Transgender advocacy and LGBT leadership development.
Precious is known for her dynamic story. Such story tells the testimony of a young woman who searched long and hard to identity with her body, soul and how multiple experiences created pivotal sustainable moments that ultimately would create a path of transition. Precious's testimony is a word in due season that resiliently shows the shamanic creative power of healing that exist in pain, beauty, and transition. Through the appreciation of diverse marginalized narratives in history, and the retelling of such narratives, Precious locates herself and juxtaposes that which is complex in order to ultimately find the inner power within us all.
As a native Nebraskan she has never lost her Midwestern charm. Precious also serves as serves as a facilitator and associate with The Illinois Safe Schools Alliance, About Face Youth Theatre, The National Conference for Community and Justice STL, TransTech Social Enterprises, Chicago House, and Lurie Children's Life Skills program. She recently was awarded the prestigious "30 under 30″ award from The Windy City Times and included in the 2014 Trans 100 list. Precious recently opened for Jennifer Hudson at HRC's #Turnitupforchange event, curated the season opener " Transmopolitan Transgender Resilient " for OUT at The Chicago History Museum, and recently was invited to attend " Black LGBTQ Emerging Leader Day" at The White House. Precious is also currently engaged to Myles Brady.
Characters
There is 1 character listed for this actor; none are dead.
This page was last edited on October 11th, 2021.