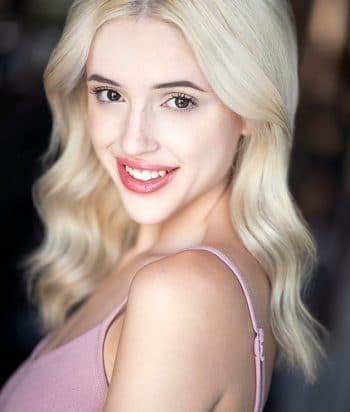 Actor Bio
Skylar is an actor, singer, writer, and sometime model of Métis and Belarus descent, born in Edmonton, Canada. Her first major role was for late, great, horror cult classic Director Ulli Lommel. She was just 16 years old, and was cast as the lead for "Boogeyman: Reincarnation", out of 100s of applicants from across Western Canada. Lommel was so impressed he adjusted the script to meet her age, as the role was originally written for someone in their 20's. Her second film as a co-lead is a thriller. "Breaking Spirits" is Directed by Shaun Donnelly and has been released in Asia.
She was a lead in the TV series streaming on Telus Optic called "Super Drycleaners" (also available on YouTube) By Barb Briggs and Brandon Rhiness. "Super Drycleaners" is a children's superhero show with a twist.
She wrote the title song and is the lead in the 2019 film "Cold Comfort." She has appeared twice on "Supernatural" as "Max", one of the residents of the leads hometown base and as Josephine II on CW's The 100. Skylar is also writing and hopes to produce her own material. She loves to sing and is working on an EP. Vancouver, BC is now her home.
On Nov 18, 2021, Skylar came out as a queer woman in a YouTube video.
Characters
There is 1 character listed for this actor; none are dead.
This page was last edited on January 22nd, 2022.