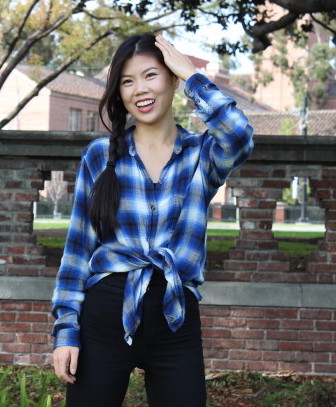 ---
From a small, rural town in the midwest (aka a nightmare), Ava's so happy to finally be out on her own, though nothing could prepare her for navigating life at the Academy. Between learning how to embrace her queerness and how to make friends, this anxious, unassuming, and sensitive girl is about to have the ride of her life. A goofy girl at heart, Ava drowns herself in her work to avoid inner turmoil and insecurities, but is prone to losing her logic when her emotions become too much to handle and cloud her vision. A child prodigy in computing, it was Ava's hacking abilities that put her on the Academy's watch-list, and eventually led to her recruitment.
Outside of her ingrained dedication to academics, she's driven by empathy and a powerful sense of right and wrong, but finds her sense of self and morality are immature and untested. Despite this, she tries her best to succeed, take care of her friends, and do no wrong.
Over the course of the series, Ava develops romantic feelings for Ren, and melds her friend group together by complete accident. Everything seems to be going great, but when she discovers her entire life is being filmed and posted online, and her friends are torn away from her, Ava must come face to face with her childhood fear of rejection.
This page was last edited on August 25th, 2019.