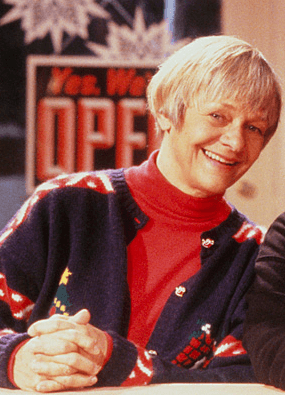 ---
Roseanne and Jackie's mother.
During the original run of the show, Bev came out in season 9. However in the finale, it's explained that Rosanne wrote her mother as a lesbian in her book. Really, Bev was straight. When the show came back in 2018, the book was removed from continuity, but Bev was suddenly straight again.
Original Timeline: Gay
Book Timeline: Straight
Revival Timeline: Straight
For that reason, she's not listed as being queer on The Conners.
This page was last edited on July 26th, 2019.