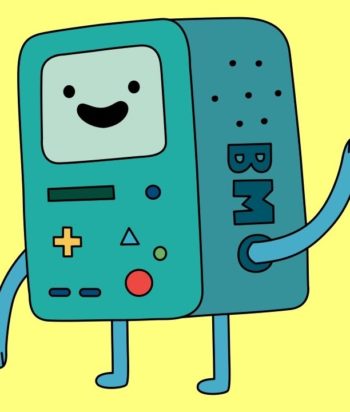 ---
Arguably both genderless and gender-non-conforming, BMO (abbreviated from "Be More," phonetically spelled "Beemo") is one of the major tritagonists of Adventure Time and is Finn and Jake's living video game console system, portable electrical outlet, computer, music player, VCR, video player, video editor, roommate, camera, alarm clock, toaster, flashlight, strobe light, skateboarder, soccer player, tape player, chef, detective, and friend.
They make their appearance in the title scene of the Theme Song of every episode of Adventure Time, just as Finn and Jake pound their fists together. BMO is characterized as a loyal, trusting and helpful robot who is protective of Finn and Jake.
BMO uses both male and female pronouns at any point in time.
This page was last edited on September 3rd, 2020.