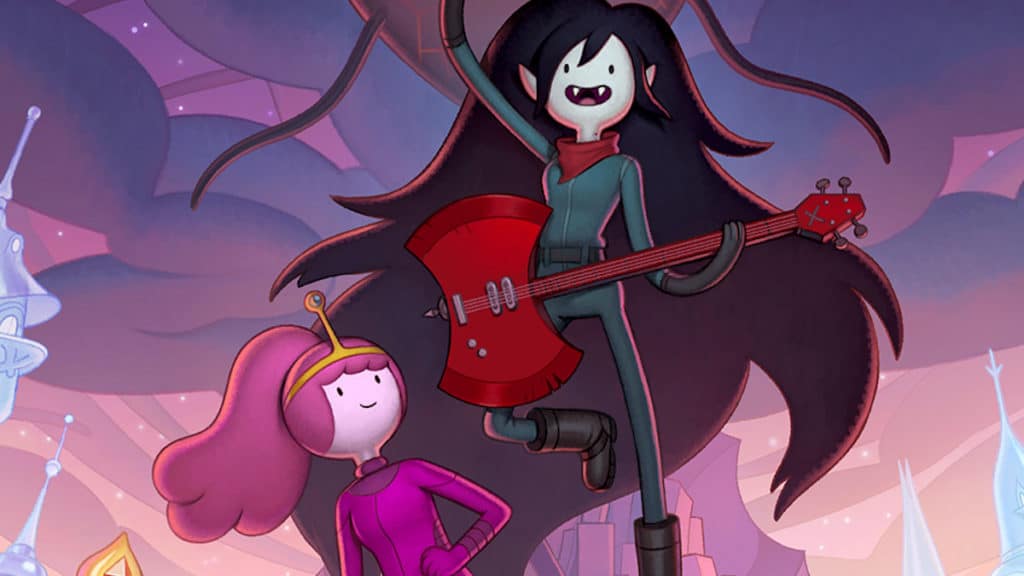 Overview
Each of the specials will focus on different characters and continue the stories fans know and love from the distant Land Of Ooo. The first two specials are titled BMO and Obsidian, with the former centering on the adorable little robot and the latter following Princess Bubblegum and Marceline on a new adventure. They're followed by the final two installments, titled Wizard City and Together Again—the last of which features a long-awaited reunion between Finn The Human and Jake.
Notable Queer-Centric Episodes
Episode 2 "Obsidian" - Marceline and Princess Bubblegum journey to the imposing, beautiful Glass Kingdom, and deep into their tumultuous past, to prevent an earthshaking catastrophe.
Characters
There are 3 queer characters listed for this show; none are dead.
Regulars (3)
This page was last edited on September 3rd, 2020.