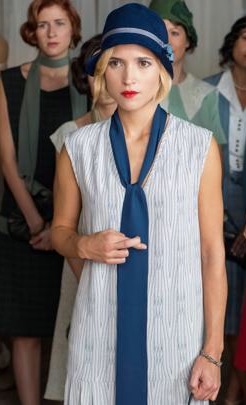 ---
The independent and feminist, but privileged daughter of a wealthy family. She's kicked out of her parents' house when she refuses to stop working at the telephone company and they find out she's been sneaking out to go to parties and not a sewing circle. Her father probably wouldn't be a fan of Carlota's triad relationship either, but he died before he found out.
Turns out her mother? Is okay with lesbians!
Carlota and Òscar remain together after he transitions. They die with the other Cable Girls at the end of the series.
This page was last edited on July 11th, 2020.