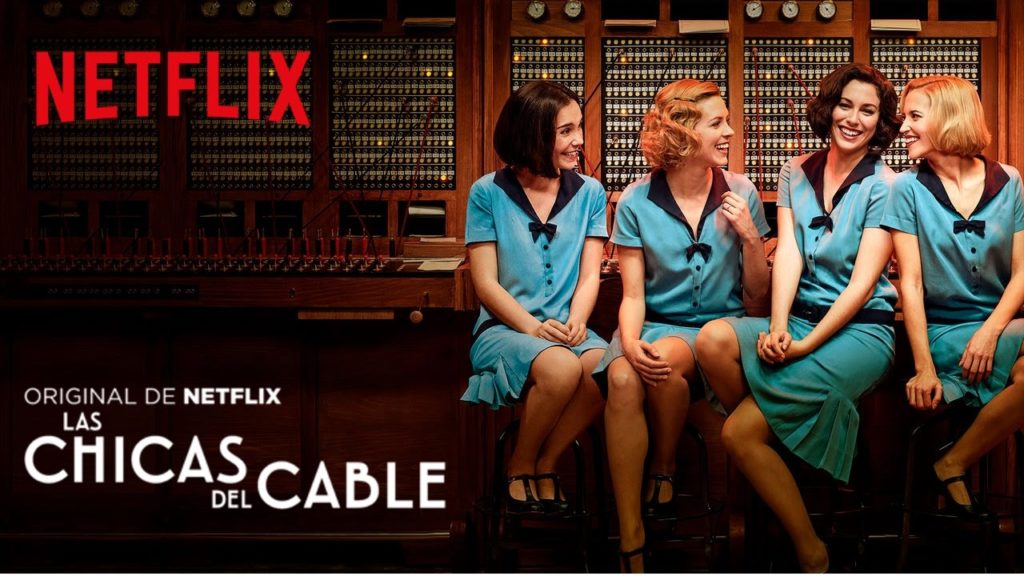 NOTICE: While generally acceptable for the over 14 crowd, there may be some sensitive topics now and then.
Overview
Known as "Cable Girls" in English, the show centers around Alba, a prostitute who is framed for murder and blackmailed into stealing from the telephone cable company in Madrid. Operator jobs at the telephone company are some of the only professional jobs available to women in 1920s Spain.
Alba assumes the identity of Lidia to get an Operator job. There she makes 3 friends: Ángeles, Marga and Carlota. Each of the four women have unique backgrounds, and as the show goes on, you follow all of their struggles and successes.
Carlota is the independent and feminist daughter of a wealthy family. Her family does not approve of her having a job. Carlota is in a progressive relationship with Miguel, another employee at the telephone company. When Carlota starts to fall for her manager, Sara, Miguel eventually concedes to opening up their relationship.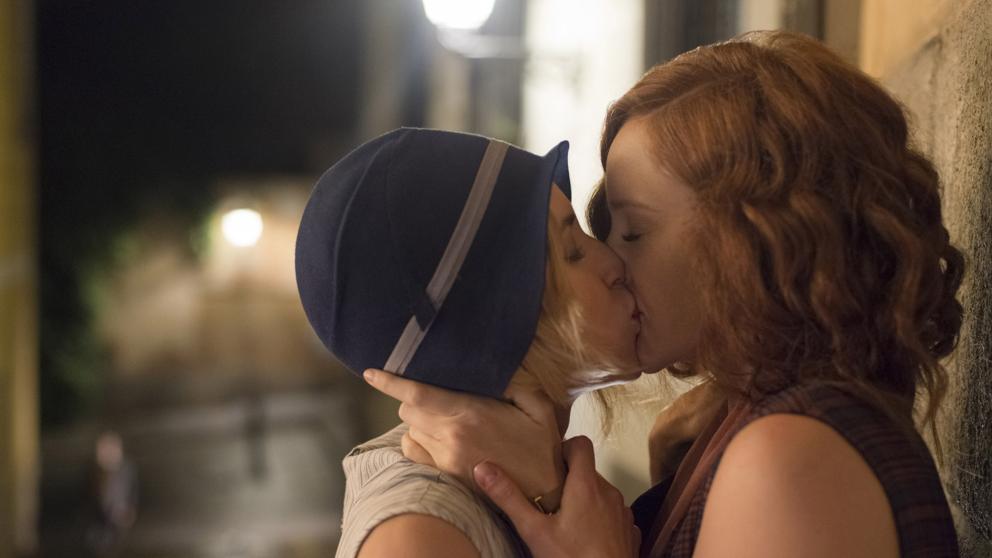 The series ends with the girls (and guy, Òscar) sacrificing themselves to save everyone else.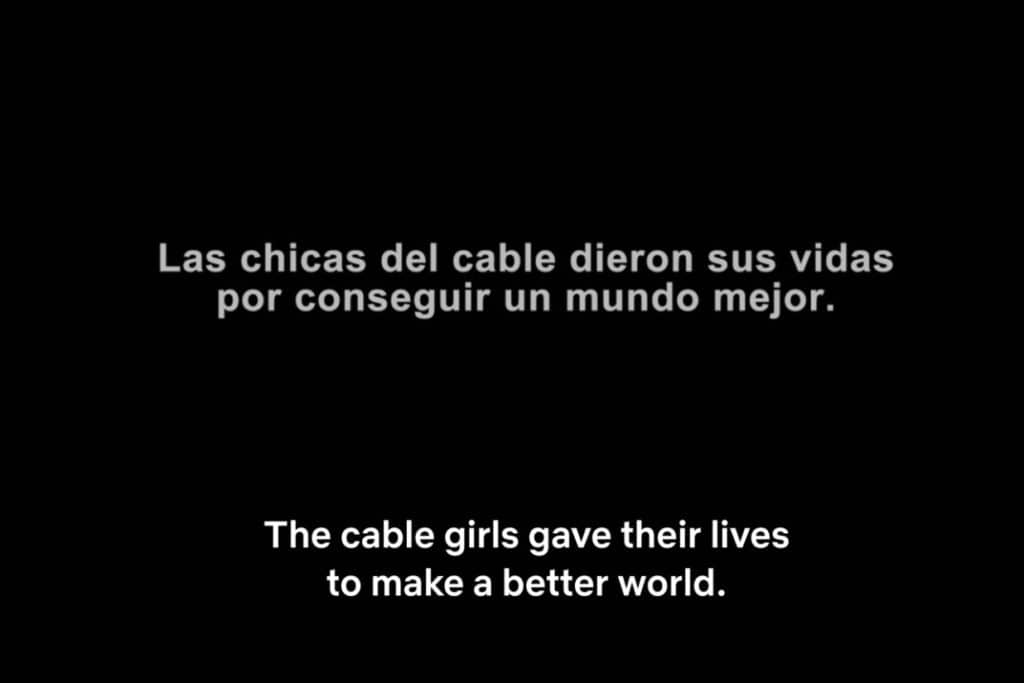 Queer Plotline Timeline
In season one, Sara, Carlota and Miguel begin a polyamorous triad relationship. In season two, Sara explains to Carlota that she feels she's a man in a woman's body and come out to Carlota as Oscar. Carlota is completely supportive and accepting of Oscar. Carlota learns there is a transgender community in Berlin and wants to move there with Carlota and Miguel. Carlota tells her they will start a sexual freedom movement in Madrid instead. Season three has a little time jump and we learn Miguel left the relationship. Carlota and Oscar/Sara remain exclusive for the entirety of season three.
Notable Queer-Centric Episodes
Season 1, Episode 3 "Lies" Sara and Carlota kiss for the first time.
Season 2, Episode 2 "Pact" - Sara helps the girls create a false lead in the Mario case by dressing up as a man, catching a train and leaving Mario's hat on the train.
Season 2, Episode 3 "Jealousy" - Carlota is suspicious when she finds out Sara is meeting with a Mr Oscar Ruiz. She follows her and discovers "Oscar" is actually Sara dressed as a man.
Season 2, Episode 4 "Guilt" - Sara explains to Carlota she's always felt like a man in a woman's body, and her father used to beat her because of it.
Season 2, Episode 5 "Secrets" - Sara checks herself into a mental institution, against Carlota's misgivings.
Season 2, Episode 6 "Loneliness" - Sara receives brutal treatment in the hospital to "cure" her, and Carlota and the girls rescue her.
Season 2, Episode 8 "Opportunities" - Miguel feels left out of his, Sara and Carlota's relationship and, after falling off the wagon, ODs on drugs. Sara wants to run away to Berlin live her life as a man. Carlota wants to start a sexual revolution in Spain.
Characters
There are 4 queer characters listed for this show; 3 are dead.
Regulars (2)
Guests (2)
This page was last edited on July 11th, 2020.