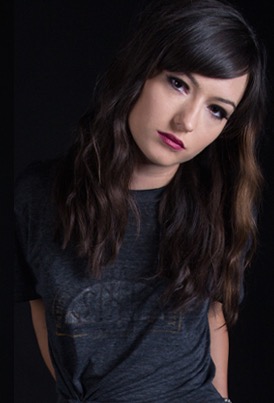 ---
A strong willed vampire with boundary issues. She's either 335 years old or a thousand, and when she falls in love with her perky vlogger roommate, her entire life changes.
Carmilla is sarcastic, strong willed, and melancholic who hates making friends. Born Mircalla, Countess Karnstein, in Styria, Austria in 1680, Carmilla lived a wealthy, privileged life with her upper-class parents. At the age of 18, she was murdered at a ball and subsequently resurrected as a vampire by her "mother," a vampire and later the Dean of Silas University.
At the end of the series, she's been turned back into a human and gets to live happily ever after with Laura. Until her therapist tricks her into calling the ghosts of her past back to this plane of existence. Then she becomes a vampire again.
This page was last edited on August 21st, 2022.