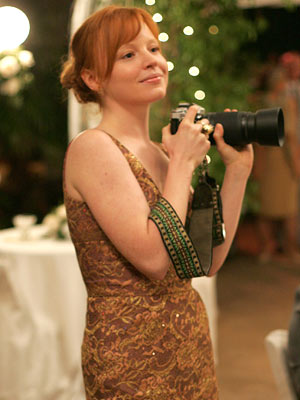 ---
The only daughter and third child of the Fisher family. Claire is known for being rebellious throughout her teenage years and often acts in a selfish and surly manner, yet displays genuine affection and care for her family at moments of crisis. Claire is the most creative member of the family, specializing in art and photography. Claire has several turbulent relationships.
According to her obituary, Claire became an award-winning photographer and taught photography as a faculty member at New York University's Tisch School of the Arts in 2018, earning tenure in 2028. Claire eventually dies of natural causes in 2085 at the age of 101, as she lies in her bed surrounded by pictures of her family – eight decades after the finale and the last to die from those introduced in the opening episode.
This page was last edited on January 28th, 2022.