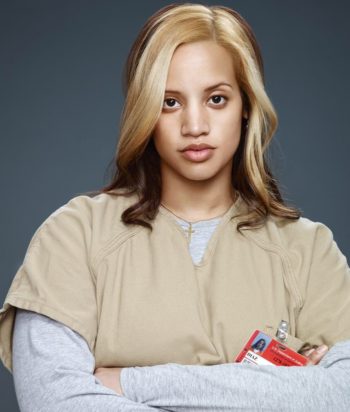 ---
Daya the daughter of former inmate Aleida Diaz. Daya, from fear of being completely alone, begins a sexual relationship with Daddy in season six, and even helps import drugs into the prison with the help of her mother and C.O Hopper.
When Gloria asks her what is the deal with her relationship with Daddy she says she's "gay for the stay."
She was throat-chopped and strangled by her own mother, for getting her little sister into crime. Her fate is unknown, but presumed alive.
This page was last edited on July 30th, 2019.