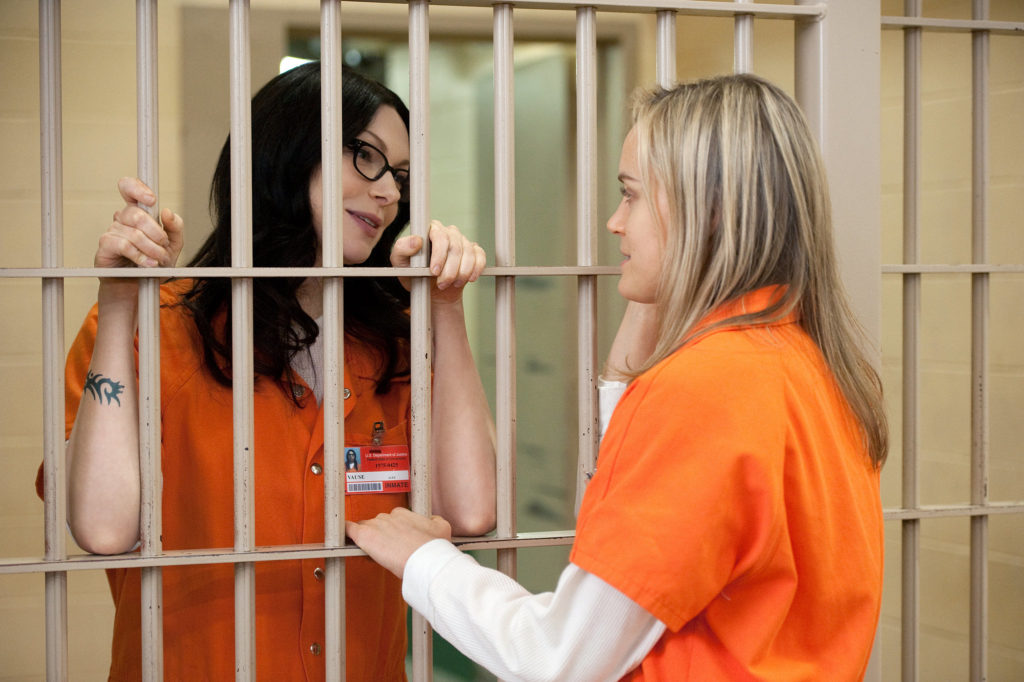 WARNING: Scenes of explicit violence, drug use, suicide, sex, and/or abuse occur regularly. Not intended for children or sensitive viewers.
Overview
Based on an autobiographical book of the same name, the show starts with Piper Chapman, a 30-something public relations executive who goes to prison for drug running with her ex-girlfriend Alex from 10 years ago. When she gets to prison — surprise — Alex is there too.
The show centers around Chapman's adjustment to prison life in season 2, but as the seasons go on, the show takes a departure from the real Piper's life and you are more involved in the stories of the other inmates and people who work in the prison.
Characters
There are 19 queer characters listed for this show; 4 are dead.
Regulars (10)
Recurring (7)
Guests (2)
This page was last edited on September 6th, 2019.