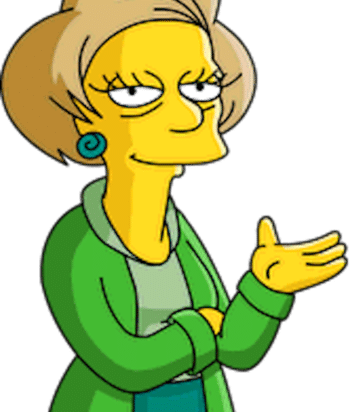 ---
A recurring character in The Simpsons, and a 4th grade teacher at Springfield Elementary School until her retirement in 2013.
Her love-life was somewhat terrible, involving mostly failed relationships with everyone including Moe, the Comic Book Guy, and Patty.
The character died, having been hit by Homer's car, shortly after the voice actor's death.
This page was last edited on November 20th, 2019.