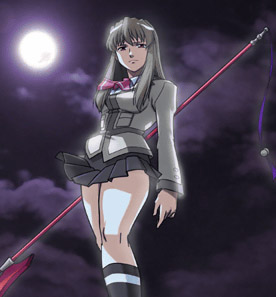 ---
In My-HiME, Shizuru is the calm president of the Fuka Academy student council. She harbors a secret obsessive infatuation with Natsuki Kuga, whom she considers her most important person. During the battle royale, she confesses to Natsuki and goes out of her way to protect her, but the latter requests time to sort out her feelings. They later remove themselves from the tournament by killing each other, but are resurrected in the final episode.
In My-Otome, she is a Deputy Headmistress and goes by the name Shizuru Viōra.
This page was last edited on August 25th, 2019.