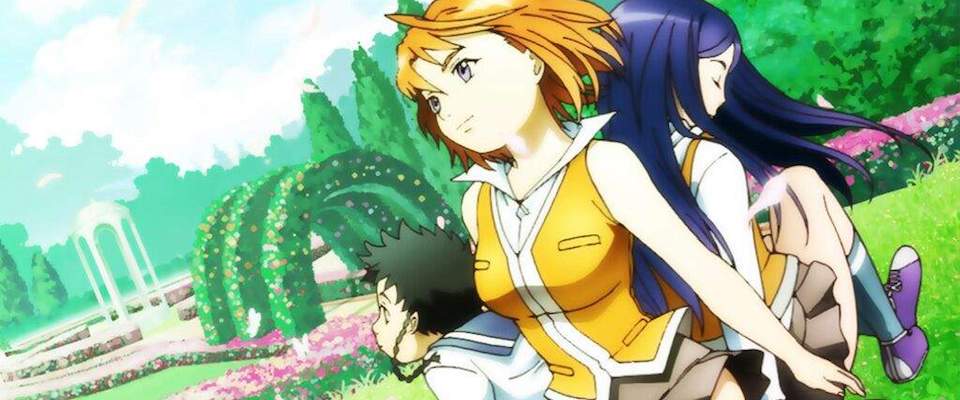 Overview
The story centers on Mai Tokiha, a seemingly ordinary high-school girl who has recently transferred to the prestigious Fuuka Academy with her sickly younger brother, Takumi Tokiha. The elite Fuuka Academy harbors a number of mysteries, involving both fellow students and staff. Very soon after arriving at the Academy, Mai finds herself bound to a Child, a part-spiritual, part-mechanical creature, that can only be summoned and controlled by girls with the HiME mark.
Mai is told that there are twelve other girls who are similarly marked, and that they must use their powers to protect the unwitting human populace from Orphans, monstrous creatures with abilities similar to the HiME's Children. Mai is very reluctant to become involved at first, because of her protective role towards her brother. However, the other HiME begin to manifest around her, each with very different motivations and goals for using (or not using) her powers. As the Orphans become more numerous and more aggressive, even Mai and her friends are drawn into the conflict, but Mai and the other HiME soon find out the Orphans are not the only kind of enemy they have to fight, and as the cause of all of this is revealed, they find themselves facing the dark secret about their destiny.
There's a manga based on this anime, not the other way around.
Queer Plotline Timeline
The lesbians have a suicide pact and do die, but are resurrected.
Characters
There are 2 queer characters listed for this show; none are dead.
Regular (1)
Recurring (1)
This page was last edited on June 28th, 2018.