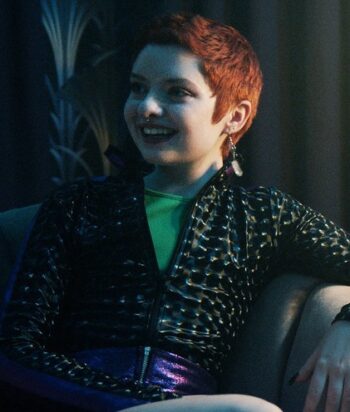 ---
Chucky and Tiffany's non-binary child, who has more violent tendencies, and is willing to kill. Watson replaces Kristina Hewitt as Glenda's human body.
Unaware of their mother's true identity as Tiffany, believing her to be Jennifer Tilly, their legal name is revealed to be Glen Tilly. After Nica Pierce accidentally shoots Glen after trying to kill Tiffany, they are taken to hospital where they are not expected to make it. To save Glen's life, Tiffany transfers both Glen and Glenda's souls back into their doll body. They then decide to rename themselves "G.G." and go travelling to England to discover their roots.
This page was last edited on December 18th, 2022.