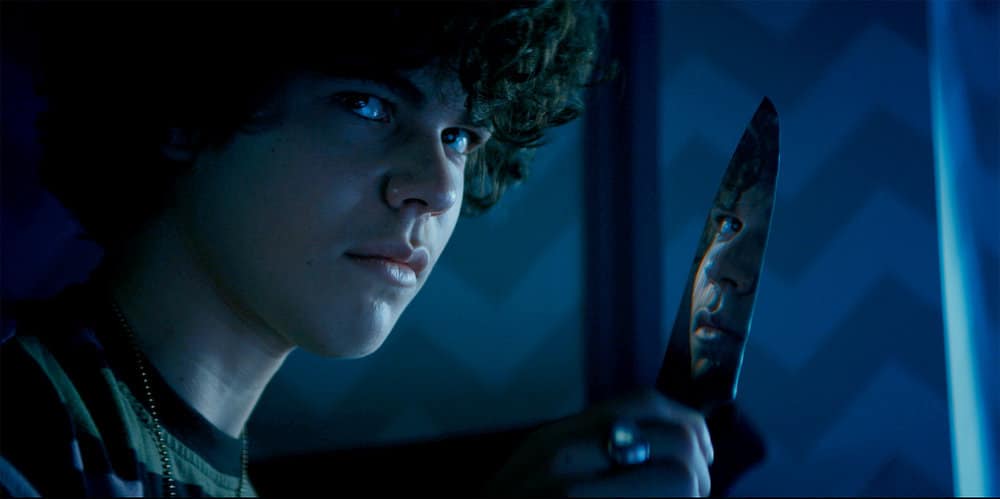 Overview
The series takes place after the events of Cult of Chucky. In the city of Hackensack, New Jersey, 14-years-old Jake Wheeler buys a Good Guy doll at a yard sale to use it in his contemporary art project. He later discovers that the doll is possessed by the soul of serial killer Charles Lee Ray, who in this form is known as Chucky. Jake soon becomes a suspect in a series of strange events involving the doll, who unleashes a wave of shocking murders around the town. Some of the boy's classmates will also see themselves linked to these events. In addition, a series of flashbacks explore Charles's past as a seemingly normal kid who somehow became one of Hackensack's most notorious killers.
Starring mostly teenagers and advertised as a "coming of rage" story, the series tackles themes of sexuality, bullying, domestic life and murder. The main character, Jake Wheeler, finds himself prompted to homicidal acts by the doll while also struggling with his crush on classmate Devon and other issues that arise from being gay in unaccepting environments.
Queer Plotline Timeline
Tiffany Valentine (played by Jennifer Tilly) has been Chucky's lover since the 1998 movie Bride of Chucky. Their relationship remains canon in the TV series, where Chucky reveals he has a gender fluid child (a puppet called Glen/Glenda).
Tiffany is in love with Nica, a woman who is possessed by a 'part' of Chucky's evil spirit (see the 2017 movie Cult of Chucky), and wants to exorcise the demon's spirit as she is falling in love with the non possessed side of Nica as well.
Notable Queer-Centric Episodes
Season 1, Episode 5 "Little Little Lies" - Tiffany and Nica are revealed to be living together. Nica is mostly possessed by Chucky.
Characters
There are 4 queer characters listed for this show; none are dead.
Recurring (4)
This page was last edited on March 12th, 2022.