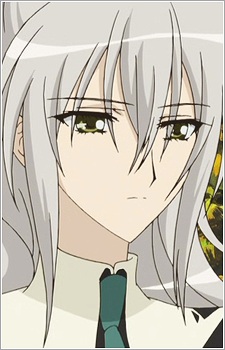 ---
The current Etoile, Shizuma is a highly respected and much beloved person to most of the other students attending the three schools. She looks very mysterious and also seems to have a number of secrets to match this visage. This makes her a difficult person to figure out or to even talk to for someone just meeting her. Most of her secrets—and personal problems—seem to be related to her prior relationship with Kaori Sakuragi.
Shizuma is very skilled on the piano and likes to play it constantly. Much of the time, she does not enjoy the dull work of the Etoile, so she often finds ways to skip on her duties, much to the annoyance of Miyuki Rokujō. However, Nagisa manages to persuade Shizuma to resume performing her duties. She is a skilled actress and has participated in Astraea's annual play twice in a row, playing Don Jose in the production of Carmen. She is also noted to excel in French.
Shizuma quickly develops a crush on Nagisa, but has also been seen showing interest in other girls. Despite initially seeing Nagisa as "just one more pretty girl" to get close with, Shizuma eventually comes to see her as different. Early in the development of her relationship with Nagisa, she is only trying to replace the hole in her heart left by her former Etoile partner and first love, Kaori, who had died the same year they had been elected the Astrea Hill Etoile. Towards the end of the anime, after a series of guilt-ridden conflicts and her own self-discovery, Shizuma realizes she is truly in love with Nagisa.
This page was last edited on September 1st, 2019.