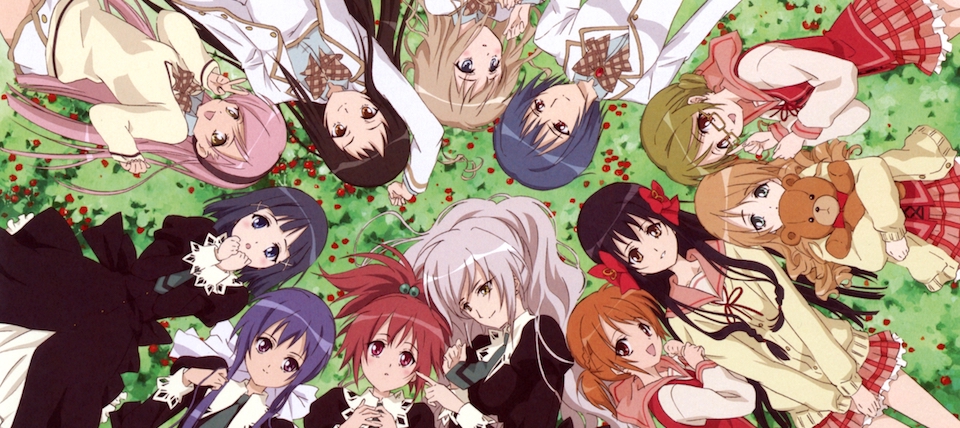 Overview
Aoi Nagisa transfers to one of the three affiliated all-girl Catholic schools on Astraea Hill, St. Miator's Girls' Academy. There, she discovers a community of fellow students entwined in an intricate hierarchy, in which two Etoiles represent the three schools. In order to fit in, Nagisa must go to class, join clubs, and make new friends. Meanwhile, Shizuma Hanazono, the sole Etoile of Astraea Hill, finds herself drawn to this new, exciting transfer student. As Shizuma and Nagisa get to know each other, Shizuma finally decides it is time to face her troubled past.
Pretty much everyone is queer or experimenting in this story, to the point that it was hard to decide who to include as for-sure queer and who to leave out.
Characters
There are 8 queer characters listed for this show; 1 is dead.
Regulars (3)
Recurring (4)
Guest (1)
This page was last edited on July 16th, 2018.