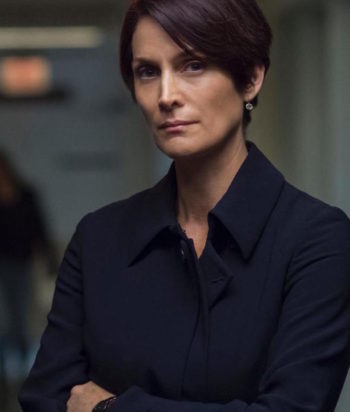 ---
Lawyer for Jessica Jones and Danny Rand, as well as legal advice for Luke Cage, and general frenemy to Matt Murdock. She was cheating on her wife with her secretary, until the latter killed the former. And we thought being Jessica's friend was the hard part.
Poor Jeri. So the way it played out, her wife Wendy (a doctor) supported her whilst she went through law school. Somewhere along the line, Jeri started cheating on Wendy with Pam, the secretary. Wendy didn't want a divorce, and ended up mind controlled by Killgrave on Jessica Jones, resulting in her death because Pam hit her with a vase. It's all very confusing. Anyway, Pam went to jail and dumped Jeri.
It seems Jeri got off scott free, but is now suffering being called J-money by Danny Rand. Oh and Pam is suing her, and she has ALS. Awesome.
This page was last edited on July 30th, 2019.