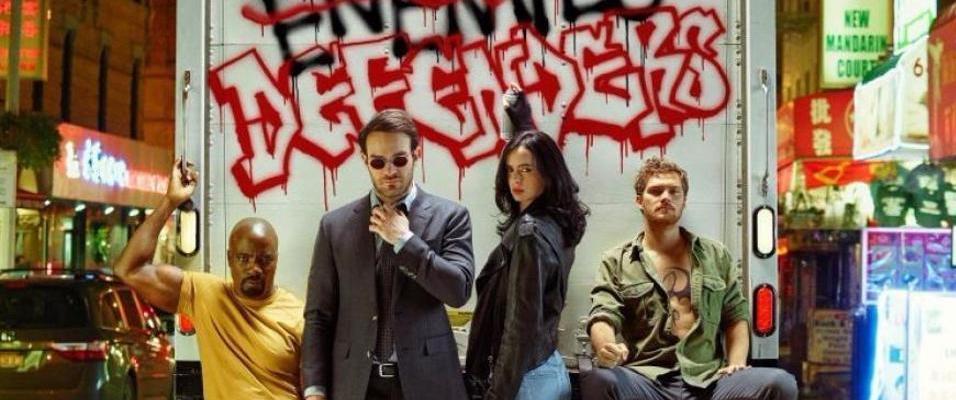 NOTICE: While generally acceptable for the over 14 crowd, there may be some sensitive topics now and then.
Overview
A spin-off/combo of Daredevil, Jessica Jones, Luke Cage, and Iron Fist.
Four of Marvel's biggest heroes are each working individually but have one common goal in mind — to save New York City. Burdened with their own personal challenges, Matt Murdock (Daredevil), Jessica Jones, Luke Cage and Danny Rand (Iron Fist) realize that they likely won't be able to accomplish their goals working solo. That realization leads them to team up and form The Defenders, a supergroup that is more equipped to save the Big Apple than the heroes would be if they continued to work on their own.
The show is incredibly predictable and obvious. This is probably because it relies heavily on the weakest of the four shows, Iron Fist, for the backbone of it's mythos. Danny and his mess with Kun-Lun is boring because Danny himself is incredibly dull and uninteresting. Thankfully it's boosted by the presence of the ever complicated and turbulent Jessica Jones. The reluctant, cursed, hero, Jessica just wants to solve her god damn case and get drunk.
Characters
There is 1 queer character listed for this show; none are dead.
Guest (1)
This page was last edited on April 8th, 2022.