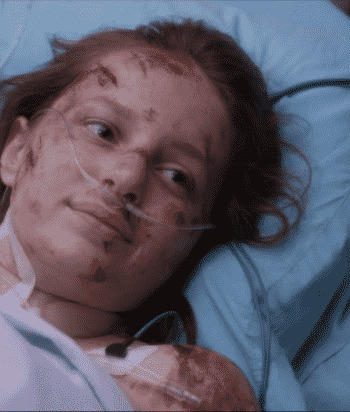 ---
A patient who came in after being swiped by a train in an attempted suicide.
Jessica was dating another girl, Aliyah Hamed. The two of them passed elaborately folded notes to each other, which Jessica kept to re-read when she was having bad days. When her mother found the notes, she burned them in the fireplace and then planned to send Jessica to a gay conversion camp. Tipped off by her father, Jessica and her girlfriend planned to commit suicide by train. They attempted it, but both survived the impact.
This page was last edited on February 28th, 2021.